President Maithripala Sirisena says on January 8, 2015, the people of this country contributed to the change the administration of the country which was increasingly moving towards a dictatorship. MORE..


22 Jun 2018 (9:29 AM)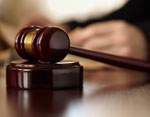 Chief Justice Priyasath Dep has appointed three High Court Judges to hear cases in the country s first Special High Court Trial-at-Bar which will be established to try high-profile financial fraud and corruption cases. MORE..


22 Jun 2018 (5:30 PM)



The individuals responsible for the killing of a leopard at Ambalkulam area in Kilinochchi will be punished accordingly, says Deputy Minister of Sustainable Development, Wildlife and Regional Development Palitha Thevarapperuma. MORE..


22 Jun 2018 (6:35 PM)